With the overall Tournament Best and Domestic XI's already announced, Tom Nielsen now takes a look at the last honorary team from the 2022 Minor League Cricket season, the bight and shiny U-21 players!
Danesh Patel, Manhattan Yorkers
Batting: 395 Runs, 119 Strike Rate, 3 50s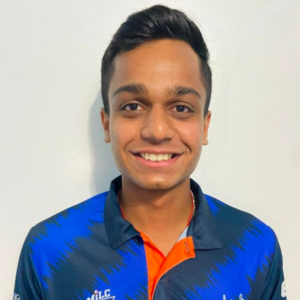 Danesh Patel was the leading run-scorer for a Yorkers team that finished second in the Eastern Division despite significant turnover in their batting lineup during the season. Danesh provided good stability at the top of the order for the Yorkers, enabling teammates such as Bhaskar Yadram, John Campbell, Shawn Findlay and Gajanand Singh to knock it around at 150+ strike rates. But he proved his own ball-striking ability with an outstanding 86* (41) against The Philadelphians, carrying his bat and hitting seven sixes as the Yorkers chased down 187 in just 15.4 overs.
Saideep Ganesh, East Bay Blazers (WK)
Batting: 402 Runs, 136 Strike Rate, 3 50s, +5.0 Impact per Match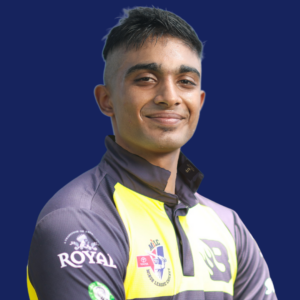 Saideep Ganesh had a great season for the East Bay Blazers after coming across town from the Golden State Grizzlies. Ganesh finished the season with 402 runs, the only youth player to break the 400+ run milestone in Minor League Cricket history, doing so at a respectable 136 strike rate. Saideep's season was highlighted by three half-centuries, the first of which came against one of the top teams in the league, the Silicon Valley Strikers. In that match, Ganesh top-scored at 56 (34) as the Blazers fell just two runs short of handing the Strikers their first loss on the season. His other fifties came in the final two matches of the season off just 32 and 30 balls as the Blazers were in the thick of the playoff chase until the final day.
Saiteja Mukkamalla, New Jersey Stallions
Batting: 302 Runs, 107 Strike Rate, 3 50s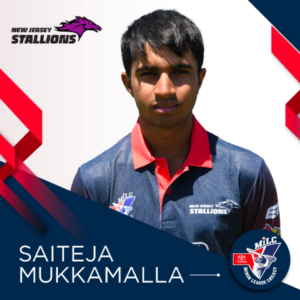 Sai Mukkamalla followed up a solid 2021 with very similar per-match numbers in 2022, nudging his strike rate up from 97 to 107 in the process and earning himself a place in the USA squad (and therefore missing some Minor League Cricket time) for their late summer ODI tours. Mukkamalla took home three half-centuries on the season out of the number three spot, highlighted by a solid 53* (41) in a high-pressure playoff match against Morrisville, setting up a 152 total that the Stallions were able to defend by 16 runs.
Muneeb Choudhary, Houston Hurricanes
Batting: 253 Runs, 106 Strike Rate, Top Score 95*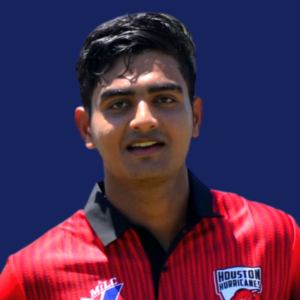 The second leading scorer for the Hurricanes despite batting in just 10 matches, Muneeb Choudhary went big or went home in 2022. He started the season with a massive bang, smashing 95* (59) against the eventual division champion Dallas Mustangs on opening day, an innings featuring 12 boundaries — seven fours and five sixes. He had three further scores of 35+, including another against the Dallas Mustangs in the middle of the season: unfortunately for Muneeb, the remainder of his matches saw him fall for less than 10.
Sanjay Krishnamurthi, East Bay Blazers
Bowling: 13 Wickets, 31.0 Overs, 5.71 Economy
Batting: 109 Runs, 176 Strike Rate, Top Score 75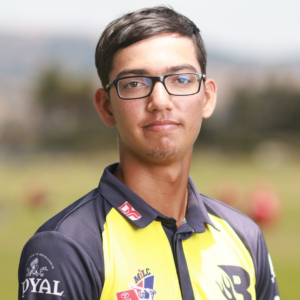 Sanjay Krishnamurthi turned in another great bowling season for the East Bay Blazers, who just barely missed out on a playoff spot in 2022. Though he bowled in just nine matches this year (each of them East Bay victories), Sanjay sported the best economy and second best strike rate on the squad amongst teammates who bowled at least 20 overs. Krishnamurthi took a wicket in all but two matches, highlighted by an early season 4-fer against Golden State to give East Bay a leg up in the playoff race that they'd never give back. Sanjay's bat disappeared on him a bit this year after a stellar 2021, but he did redeem himself on the penultimate weekend with one of the most outstanding innings across the league all season: a 75 (25) against the Hollywood Master Blasters in the midst of a NRR-impacted playoff chase.
Abhiram Bolisetty, Morrisville Raptors
Batting: 152 Runs, 137 Strike Rate, 10 Sixes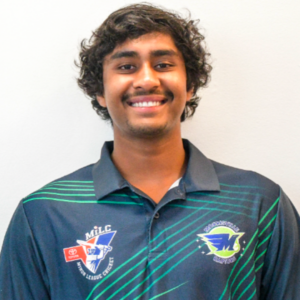 Abhiram Bolisetty was a key cog for the Raptors in 2022, playing in every match but one as they reached the playoffs for a second consecutive year. Bolisetty showed some pop with the bat this year, highlighted by a couple key innings. First was 44 (22) on July 4th, which included an incredible 28-run over (4-2-6-6-4-6) off Noman Iftikhar, who sported a great 6.82 economy on the season. On the penultimate weekend of the season, Bolisetty delivered 27* (16) in a playoff-race match against the Atlanta Fire as part of a rapid-fire 47-run, 24-ball partnership with Matthew Forde to close out the innings and put it out of reach for Atlanta. Bolisetty wasn't quite able to repeat his bowling excellence of 2021, where he took nine wickets at 7.22 from 32.0 overs, but he shows promising all-round talent going forward.
Matthew Tromp, Houston Hurricanes
Bowling: 10 Wickets, 36.0 Overs, 6.78 Economy
Batting: 116 Runs, 113 Strike Rate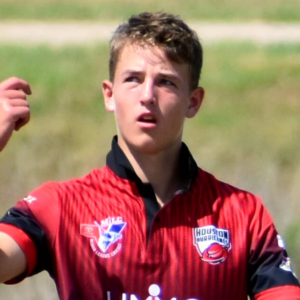 Matthew Tromp announced himself on a big way during the July 4th weekend on home soil in Texas, taking 6 wickets for 82 runs across 14 overs at an economy of just 5.86. The highlights were 3/23 against the Blasters, where he took a wicket in each of the 7th, 9th, and 11th overs to stifle Chicago, as well as bowling out Unmukt Chand the following day. Tromp put in some useful runs down the order for the Hurricanes, including a late 44* (28) against Silicon Valley.
Heath Richards, Atlanta Lightning
Bowling: 14 Wickets, 30.0 Overs, 8.17 Economy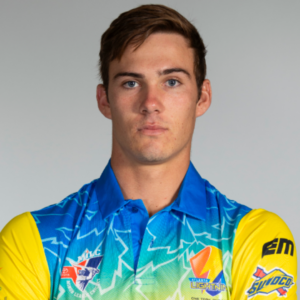 Heath Richards finished the season as the joint-leading wicket taker for the Atlanta Lightning, carrying the best strike rate on the team and taking a wicket every 12.9 balls on average. Eleven of his 14 wickets came in an excellent four-game stretch deep in the playoff race, taking those 11 wickets from just 14 overs at an economy of 7.71. Richards wasn't needed too often in the late middle order, though he did contribute 30 (11) from the 6th spot in the order in the penultimate match of the season against Morrisville under the lights at Church Street Park.
Sami Sohail, Chicago Tigers
Bowling: 22 Wickets, 52.5 Overs, 8.20 Economy
Batting: 142 Runs, 112 Strike Rate, 8 Sixes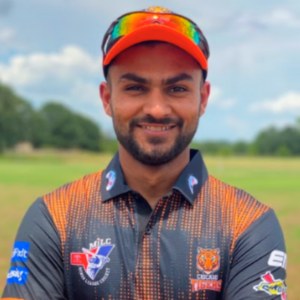 Sami Sohail was the leading youth wicket-taker of Minor League Cricket in 2022, taking 22 wickets and specializing in death bowling. 12 of his 22 wickets came at the death, good for a wicket every 12 balls on average. Sohail also took back-to-back four-wicket hauls in the middle of the season: 4/29 against the Michigan Cricket stars and an outstanding 6/33 against the Dallas Mustangs. Sohail provided some big runs late on multiple occasions against big competition-17* (7) in a mid-season win against Dallas, followed up by 33* (20) in a winning effort in game two of the Conference Semi-finals against the Silicon Valley Strikers.
Aditya Padala, Morrisville Raptors
Bowling: 15 Wickets, 37.0 Overs, 7.41 Economy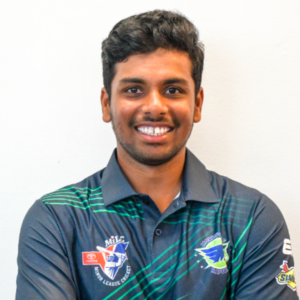 Aditya Padala was a key member of a deep and talented Morrisville Raptors bowling attack, finishing as the joint-leading wicket-taker and bowling the second most overs on the squad. The left-arm pace bowler excelled in the power play, taking seven wickets across 16 overs at a tight 6.81 economy, all good for a bowling impact of -2.69 runs per over in the phase. Padala performed well under pressure in the playoffs, taking two wickets for 22 runs in game two of the Conference Semi-finals, the wickets being USA National Teamers Dominique Rikhi and Sai Mukkamalla in the powerplay. Though he was rarely needed with the bat, he did help lead the Raptors to victory with 17* (6) in the final three overs of a thrilling chase of 188 against the Atlanta Lightning in the penultimate weekend of the season.
Ateendra Subramanian, Atlanta Fire
Bowling: 13 Wickets, 44.5 Overs, 7.41 Economy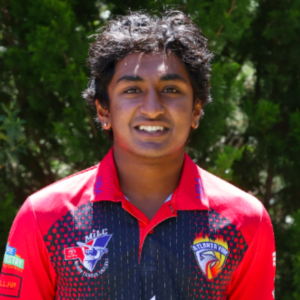 Ateendra Subramanian was a core member of the Atlanta Fire bowling attack, one of just five Fire players who saw more than 15 overs of action in the regular season. Subramanian saw most of his action in the middle overs, with a tight 6.62 economy across 24 overs helping to slow down opponents' innings. He took home two three-wicket hauls on the season, both in winning efforts-3/21 against the Orlando Galaxy mid-season, and 3/26 against the Morrisville Raptors on the final weekend in the climax of the playoff hunt. He also claimed the key wicket of Anthony Bramble in the powerplay of the Atlantic Conference Finals, a wicket the Stallions never recovered from as they failed to chase down the Fire's total.
Ali Sheikh, Dallas Mustangs (12th Man)
Bowling: 12 Wickets, 26.0 Overs, 7.92 Economy, -0.71 Impact per Over
Batting: 113 Runs, 105 Strike Rate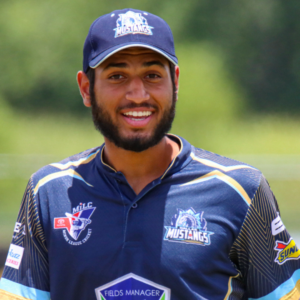 As a bowler, Ali Sheikh did most of his damage in the middle and death overs, restricting opponents' totals by -1.2 runs per over in those stages while taking a wicket every 12.5 balls. In all, his bowling strike rate was second on the Mustangs to just Nosh Kenjige. In his first seven matches, Ali Sheikh took eight wickets from just 17 overs at an outstanding 6.35 economy. But difficult situations in a few late matches against the playoff-hungry Michigan Cricket Stars and Seattle Thunderbolts inflated his season-long economy.