With the 2022 Minor League Cricket season in the books, it's time to take a look at the top individual performers from a great year of American cricket – Tom Nielsen digs in to select the best overall XI.
Rahkeem Cornwall, Atlanta Fire
Batting: 531 Runs, 193 Strike Rate, 4 50s, +14.7 Impact per Match
Bowling: 14 Wickets, 45.0 overs, 6.76 Economy, -0.89 Impact per Over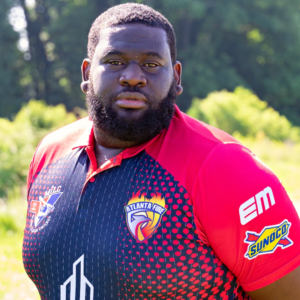 After announcing himself with a pair of explosive scores on opening weekend, hitting 36 (13) and 93 (41), Cornwall didn't slow down all regular season. The West Indian international racked up 531 runs at an incredible 193 strike rate, while hitting a six every five balls on average. Cornwall also contributed well with the ball, restricting opponent's totals by nearly a run per over. Cornwall departed for the Caribbean Premier League before the playoffs, but not before blasting a 86 (50) in the final match of the regular season to clinch a playoff spot for the Fire.
Unmukt Chand, Silicon Valley Strikers
Batting: 693 Runs, 130 Strike Rate, 6 50s, 1 100, +7.4 Impact per Match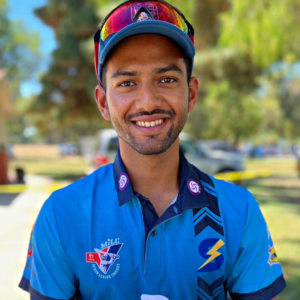 Unmukt Chand wrapped up 2022 by defending his most runs scored title from 2021, edging out teammate Shehan Jayasuriya by just one run. Chand cooled off a little bit in the middle of the season, suffering a 7-game stretch with six sub-20 scores — the seventh match of course being a dominant 104* (67) against San Diego. But Chand came good in time for the pointy end of the playoff race, finishing off the season with 310 runs from his final six matches at an average of 77.5.
Shehan Jayasuriya, Silicon Valley Strikers
Batting: 692 Runs, 147 Strike Rate, 3 50s, 2 100s, +10.5 Impact per Match
Bowling: 5 Wickets, 13.0 Overs, 5.46 Economy, -1.83 Impact per Over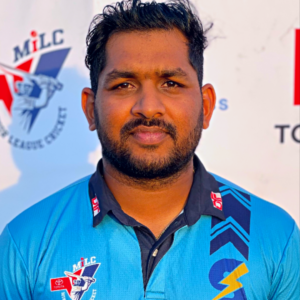 A late-season slump cost Jayasuriya the batting title for 2022, but he still put together a masterful season. Shehan celebrated the holiday weekend in style, smashing back-to-back unbeaten centuries on July 3rd and 4th: 112* (60) against the Chicago Tigers and 115* (65) against the Michigan Cricket Stars (the only player to score multiple centuries this season). This was part of his early-season tear where he compiled 642 runs from his first 10 matches at an 80.3 average and 155 strike rate. Unfortunately, Jayasuriya would score just 50 runs from his final six matches, though he contributed big time with the ball in the playoffs. The Sri Lankan took three wickets for only 21 runs from his four overs in the winner-take-all game three against the Chicago Tigers after a teammate went down injured.
David White, East Bay Blazers
Batting: 607 Runs, 146 Strike Rate, 5 50s, +11.9 Impact per Match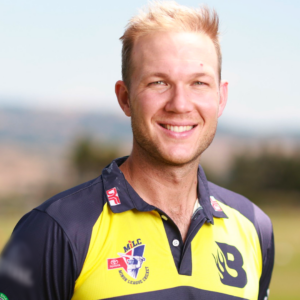 From the first match of the year, David White signaled a change in his scoring style in 2022, blasting 35 (15) in a season-opening win over the eventual champions Seattle Thunderbolts. While David White had a solid 2021, compiling 394 runs, he kicked it up a notch in 2022, increasing his strike rate from 115 to 146 on his way to one of just four 600+ run seasons in Minor League Cricket history. David White's consistency was the backbone of the Blazers' batting this year, as he scored under 35 runs in just four matches on the season.
Lahiru Milantha, Morrisville Raptors (WK)
Batting: 534 Runs, 148 Strike Rate, 5 50s, +10.3 Impact per Match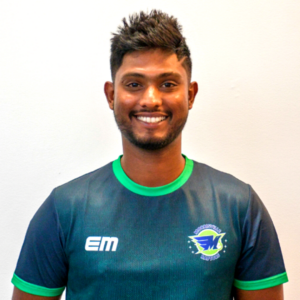 Alongside his wicket-keeping duties (four stumpings on the season), Lahiru Milantha helped anchor the Morrisville Raptors batting lineup as an opener. Lahiru faced 15+ balls in all but four matches on the season as he put together five 50s and three additional scores in the 40s. The highlight of Lahiru's season with the bat was undoubtedly his 91 (47) in the penultimate weekend of the season in a win against the Atlanta Fire that put them in position to qualify for the playoffs in the final weekend.
Bhaskar Yadram, Manhattan Yorkers
Batting: 319 Runs, 153 Strike Rate, +8.4 Impact per Match
Bowling: 21 Wickets, 57.2 Overs, 7.13 Economy, -0.70 Impact per Over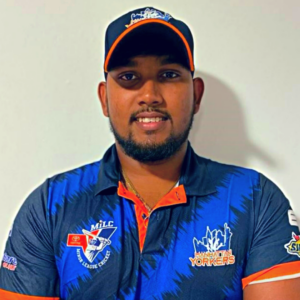 Bhaskar Yadram provided outstanding all-round value for the Eastern Division champion Manhattan Yorkers. Yadram played the finisher role for the Yorkers, generally coming in at 5th or 6th in the order; while he crossed 50 just once, there were six times on the year where he scored 35+ runs at a 140+ strike rate, while contributing +8.4 runs per match to his team's total on top of the average batter. Yadram led the Yorkers with 21 wickets, almost always bowling his full quota of 4.0 overs. He started the year off hot with eight wickets across his first three matches, including a 28/4 performance against the Atlanta Lightning on the holiday weekend.
Calvin Savage, Chicago Tigers
Batting: 272 Runs, 157 Strike Rate, +5.5 Impact per Match
Bowling: 17 Wickets, 49.0 Overs, 5.24 Economy, -2.14 Impact per Over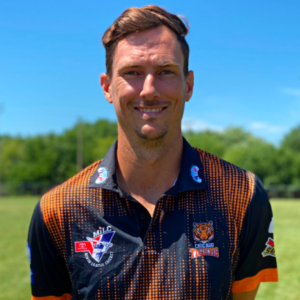 After taking the holiday weekend off due to the birth of his child, Calvin Savage went wild (bet you thought I'd say "savage") upon his return, blasting 49* (17) against the Chicago Blasters on July 8th, highlighted by a 6-6-4-6-6-6 in the 19th over to put the Tigers' total out of reach. That same weekend saw him take four wickets across twelve overs at an absurd economy of just 3.92. His bowling was outstanding all year, highlighted by his tight economy rate, which was third best in Minor League Cricket this year amongst qualifying bowlers. Calvin did it all for the Tigers — batting, bowling, and captain-ing as he carried them to a playoff berth in the debut season for the franchise.
Harmeet Singh, Seattle Thunderbolts (C)
Bowling: 22 Wickets, 68.0 Overs, 5.44 Economy, -2.07 Impact per Over
Batting: 314 Runs, 223 Strike Rate, +7.9 Impact per Match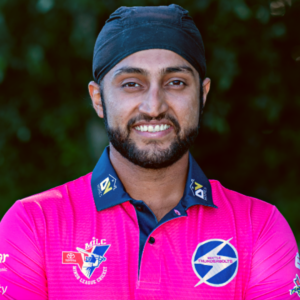 Much like Calvin Savage for the Tigers, Harmeet Singh did a little bit of everything for the Thunderbolts: batting, bowling, and acting as captain for the 2022 Minor League Cricket champions. Harmeet is a bowler first and put up outstanding numbers, restricting opponents' totals by more than two runs per over, including a four-match stretch in the middle of the year where he took 10 wickets in 16 overs at an economy of 4.13. Harmeet did show off his batting potential on opening weekend, coming in at six and blasting 35 (18) and 28 (9) in what would prove to be a decisive split against the East Bay Blazers. But it wasn't until the end of the season when bumped up to the top four that Harmeet went wild: in his last 5 matches, the final match of the regular season through the final, Harmeet scored 180 runs at an absurd 273 strike rate, while facing no more than 19 balls in any single match.
Nosthush Kenjige, Dallas Mustangs
Bowling: 26 Wickets, 45.3 Overs, 4.95 Economy, -3.78 Impact per Over
Batting: 139 Runs, 140 Strike Rate, 46.3 Average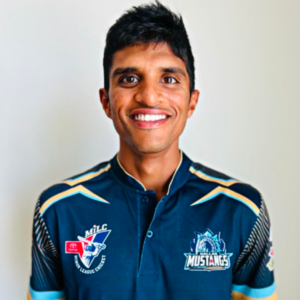 Despite missing time late in the season on US National Team duty, Nosh Kenjige turned in one of the best bowling performances in Minor League Cricket this year. Nosh led the Central Division with 26 wickets — a wicket every 10.5 balls — while sporting the best economy in the league amongst qualified bowlers at 4.95. Given the match situations he bowled in, Nosh restricted his opponents' totals by an astounding 3.78 runs per over, equivalent to 15 runs across a match when used for his full quota of overs. Nosh wasn't too shabby with the bat either, following up impressive performances in last year's National Championships with a solid 140 strike rate and 46.3 average while finishing not out in five of his eight matches, highlighted by 25* (11) against the Chicago Tigers and 40* (23) against Lone Star.
Saurabh Netravalkar, Silicon Valley Strikers
Bowling: 18 Wickets, 37.2 Overs, 5.01 Economy, -3.04 Impact per Over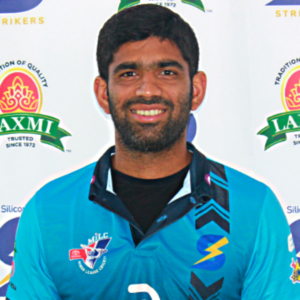 Like his fellow US National Teamer Nosh Kenjige, Saurabh Netravalkar missed some time on USA duty but was incredible when available, putting up the fifth best aggregate bowling impact figures in the league despite missing eight of his teams' 18 matches. Netravalkar took a wicket in every match but one, highlighted by 5/17 (4.0) on opening day against Hollywood and 4/13 (3.1) in late July against Golden State. Netravalkar generally bowled his full quota of overs and gave up more than 22 runs just twice on the season: incredible consistency from the former USA Captain.
Phani Simhadri, Seattle Thunderbolts
Bowling: 46 Wickets, 67.1 Overs, 6.13 Economy, -3.05 Impact per Over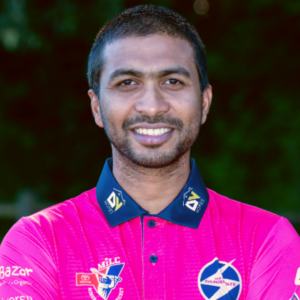 League MVP Phani Simhadri's wicket-taking ability was completely unmatched in 2022 as he produced a lengthy list of eye-popping stats. His 46 wickets were tops in Minor League Cricket, 19 ahead of second place Sarbjeet Singh Ladda at 27 and smashing the 2021 record of 32 wickets, produced by Damion Jacobs. Simhadri did most of his damage at the death, taking 29 wickets across 32.1 death overs, good for a wicket every 6.7 balls. Simhadri played 18 matches this year and took a wicket in every single one of them. He claimed 2+ wickets in all matches except two. His wicket taking didn't come at the expense of his economy-in the death overs that he specialized in; Simhadri restricted opponent's scoring by -34% compared to average bowlers in the same match situations.
Andries Gous, Seattle Thunderbolts (12th Man)
Batting: 664 Runs, 137 Strike Rate, 5 50s, +8.2 Impact per Match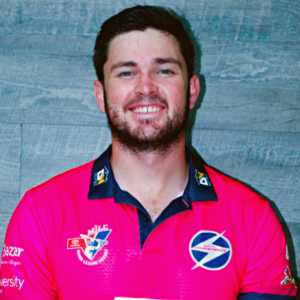 Gous was the batting stalwart for the 2022 Minor League Champion Seattle Thunderbolts, his 664 runs more than double the next highest scorer for the team. His five fifties include an amazing four matches with 70+ runs, including a vital 79 (50) in the final weekend against Dallas to help send the Thunderbolts to the playoffs. Andries came through in the finals as well, anchoring his team through the middle overs with a 48 (44).