Pacific Conference Final
Silicon Valley Strikers vs. Seattle Thunderbolts
MiLC Finals Weekend is upon us! After a rollicking regular season and dramatic first playoff weekend, the 2022 Toyota Minor League Cricket season is about to come to a close. In this post, Tom Nielsen previews the Pacific Conference Final, taking place at 1 PM ET at Church Street Park on Saturday. Tom covers how each team got to this point, their previous meetings this season, does a deep dive in to each side's batting and bowling strengths, and then wraps up with some final thoughts.
How They Got Here
Silicon Valley Strikers
After winning the inaugural Minor League Cricket Championship in 2021, the Strikers' place in the 2022 playoffs never seemed in doubt, starting the season 11-0 en route to a 13-1 record and first place in the division, two games clear of both Seattle and East Bay. The Strikers drew the Chicago Tigers in the Conference Semi-Finals and were taken to a winner-takes-all game three after the Tigers pulled off a super over win over the Strikers, just their second loss on the season. A smooth-sailing 8-wicket win in the deciding game sent Silicon Valley back to Finals weekend.
Seattle Thunderbolts
The Thunderbolts were propelled into the playoffs by last-weekend drama. Seattle needed to not only sweep Golden State but make up a large NRR deficit on East Bay, and they did so with aplomb, chasing down Golden State totals in 11.5 and 7.1 overs respectively to close the deficit and take second in the division. Apparently, they thought NRR still mattered in the playoffs against the Central's top seeded Dallas Mustangs, as they banged home 205 in match one and 182 in just 14 overs in match two, defending each total with relative ease to advance to finals weekend.
Previous Meetings
The regular season matchups between these sides took place over a single weekend at picturesque Tollgate Farms Park on an exceedingly bowling-friendly wicket. The Saturday game saw Silicon Valley put in to bat and held to a tight 130/8 in the first innings, with their previous first innings low on the season being 175 on opening weekend. Only Gary Graham was able to get going with a late 25 (11). The Thunderbolts had similar issues, bowled out for just 105 as Pranay Suri ripped through Seattle, single-handedly taking them from 89/4 to 103/9 on his way to five wickets for just 10 runs from his 4.0 overs.
Match two on Sunday morning seemed to start better for Seattle, who again put the Strikers in to bat first. Phani Simhadri and Akhilesh Bodugum combined for figures of 7 wickets for 28 runs from their 8.0 overs as the Strikers were bowled out for the only time all season for just 94 runs, their lowest ever Minor League Cricket score. In response, Seattle was only able to scrape together 65 runs in 20 overs, the second lowest 20-over score in Minor League Cricket history, giving the Silicon Valley Strikers a sweep of the two game series.
Silicon Valley Strikers Analysis
First, we'll look at the Silicon Valley Strikers side in depth. The batting side shows roughly what their projected batting order will be alongside some basic stats and impact per innings. On the bowling side, we show what stage* each bowler is typically used in, as well as their basic stats and impact per over.
*Stage here is defined as Powerplay (PP) as overs 1-6, Middle Overs (Mid) as overs 7-15, and Death overs as 16-20.

The Silicon Valley Strikers are undoubtedly led by their top-order batting. The two steady stalwarts in Unmukt Chand and Shehan Jayasuriya and late-season add and T20 World Cup Champion Lendl Simmons, who sports a 173 strike rate and batting impact of +17.9 runs per innings from his four matches to date. 2021 finals hero Narsingh Deonarine should also feature, and youngster Rahul Jariwala can be used up the order, having opened in match three of the Conference Semi-finals. Gary Graham is used as a fearsome finisher (when he's needed, which is not often with this top order), sporting a 189 strike rate on the season and 119 runs despite never facing more than 11 balls in a single match.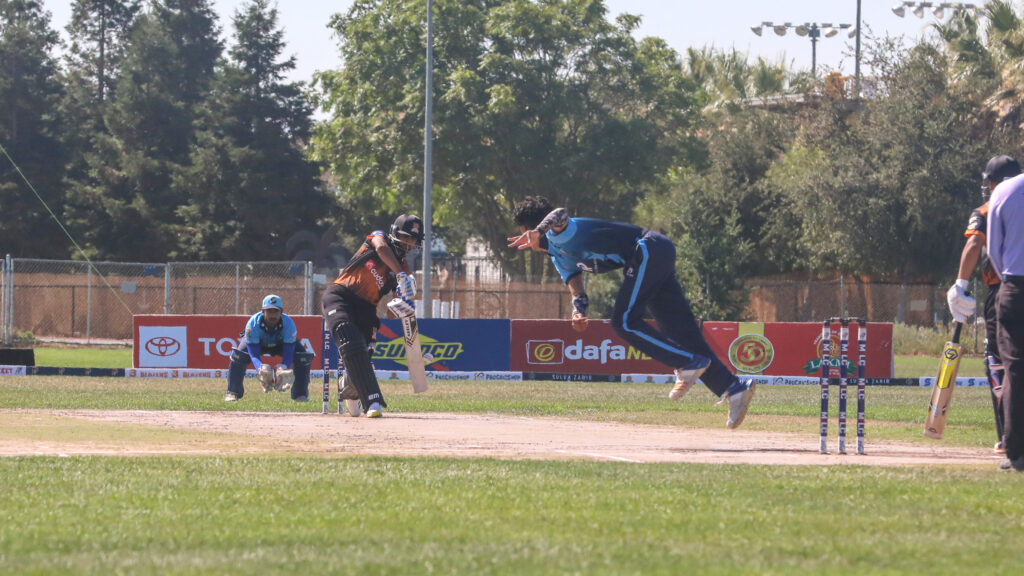 The Strikers' bowling attack will likely open with the left-arm pace duo of Saurabh Netravalkar and Kulvinder Singh. Netravalkar has been one of the best bowlers in Minor League Cricket, posting a 4.95 economy and 16 wickets from just 33 overs of action around his USA National Team duties, while Kulvinder Singh put up a 3 wicket haul in the 2021 Final. Dev Thadani, Pranay Suri, and Srinivas Raghavan will round out the middle overs for Silicon Valley, highlighted by Pranay Suri's -1.70 per over bowling impact and outstanding wicket-taking ability. Srinivas Raghavan came off due to injury in the first round of the playoffs, and if unavailable, his overs may be filled in by Shehan Jayasuriya, who has been outstanding in just 11 overs of action, taking five wickets at a 5.91 economy rate.
Seattle Thunderbolts Analysis

For most of the season, the Seattle Thunderbolts would have been defined by an outstanding bowling attack: while it is still outstanding, a late-season addition and bump up the order for a star all-rounder draws our attention to their batting lineup. Rayyan Pathan came into the squad for the decisive final weekend and banged home a 61 (32) and 31 (11) to push the Thunderbolts into the playoffs, posting a 187 strike rate from his four matches to date. After batting from the 6th spot for most of the season, Harmeet Singh was moved up the order to 3rd for the final match of the regular season and the playoffs, and from those three matches has scored 138 runs from just 44 balls, a mind-boggling 314 strike rate. This is all in support of the stalwart of the Thunderbolts lineup, Andries Gous, who sits just 4 runs off 600 for the 2022 Minor League Cricket season while sporting a batting impact of +8.8 runs per match.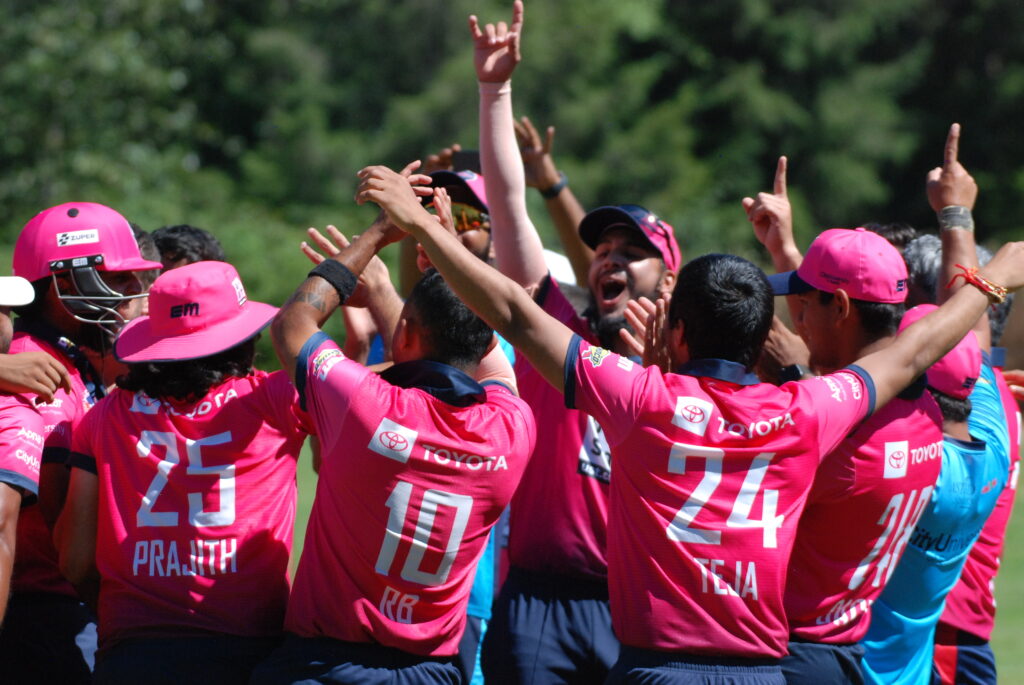 Seattle's top-notch bowling attack has been spearheaded by Phani Simhadri and Harmeet Singh. Simhadri comes into Finals weekend as the leading wicket taker in the league, taking 41 wickets from 59 overs: a wicket every 9 balls. Simhadri typically racks up his wickets at the death but was used earlier in the innings in the first round of the playoffs, coming in at the third over in the second match of the series. Pay attention to his usage patterns on Finals weekend given the strong top order for the Strikers. Shadley van Schalkwyk, Akhilesh Bodugum, and Shubham Ranjane round out the deep bowling lineup for the Thunderbolts.
Final Thoughts
The nature of how these squads are built throws up fascinating match-ups all around. While both teams can bat late if needed — particularly Silicon Valley — it's fair to say they're disproportionately reliant on a strong top three. For the Thunderbolts batting innings, it'll be up to Netravalkar and Kulvinder Singh to try to remove one of the openers early. From there, it's only a little bit of an exaggeration to say they need to take Harmeet Singh out within five balls, as he's shown the ability to win matches with 10-15 blows.
When the Strikers are batting, the key is to not get beat by Lendl Simmons. With Phani Simhadri creeping up the innings in the past couple matches, it will be interesting to see if they turn to him for an early wicket from the top three. Harmeet Singh (restricts run rate) and Shubham Ranjane (takes wickets) remain solid middle overs options to help manage the threats of Shehan Jayasuriya and/or Unmukt Chand if they make it to the middle overs.
The Pacific Conference Final will be a fascinating match-up. As much as is possible for a conference final, it presents two teams on different trajectories: Silicon Valley later in the season perhaps slipped from being utterly dominant to merely outstanding, while Seattle has clobbered two solid teams in Golden State and Dallas for their last four matches. Tune in early Saturday afternoon, don't miss a ball of the action!