With the Minor League Cricket 2022 season starting this weekend, it's time to take a deep dive into each division to recap the 2021 campaign and see the major moves of the off-season. MiLC stats guru Tom Nielsen returns with the numbers that matter to preview the season for the Eastern Division, starting on Saturday, June 25. 
Eastern Division
Today we'll look at the Eastern Division within the Atlantic Conference. All seven teams are back in their original forms for 2022, but there is a lot of player movement for the most geographically-packed division in Minor League Cricket, where all seven teams are contained within the Northeast Megalopolis. In all, 22 players swapped teams within the division in the off-season. The Eastern Division was dominant over the Southern Division in 2021, going 20-7 in cross-divisional matchups including two series wins in the playoffs as the Empire State Titans and New Jersey Stallions got past the Atlanta Fire and Morrisville Cardinals, respectively.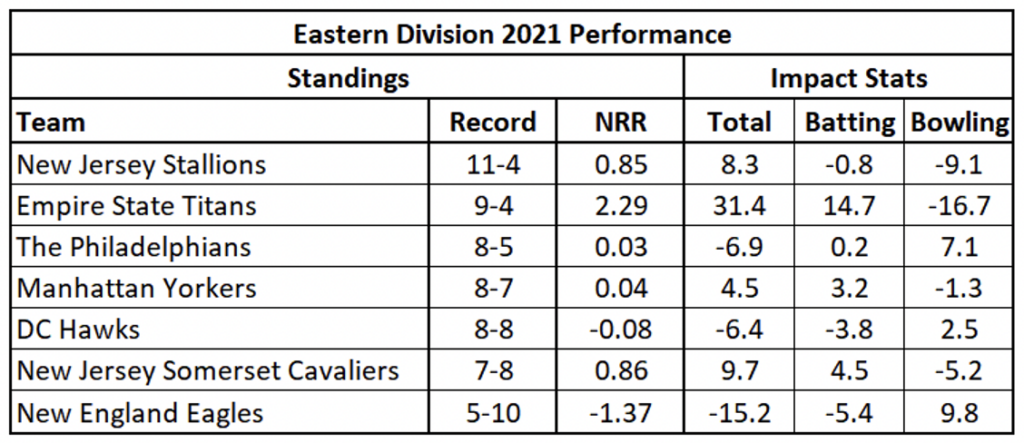 New Jersey Stallions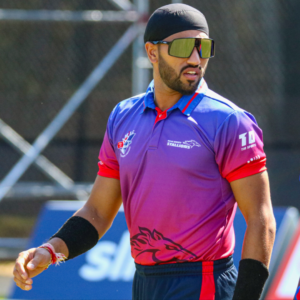 2021 Performance: 11-4, 1st place; Batting Impact of -0.8 runs per 120 balls, 5th in Division; Bowling Impact of -9.1 runs per 120 balls, 2nd in Division
Big Additions: Derone Davis, Manoj Acharya, Akshay Homraj
Big Departures: Jon Ross Campbell, Justin Dill, Aaditya Varadharajan
The New Jersey Stallions won the Eastern Division in 2021 on the back of strong performances up and down the roster – particularly on the bowling side, where the Stallions had six bowlers with 18+ wickets over the course of the regular season and playoffs. The Stallions swept through Morrisville in the first round and took the Atlantic Conference title against Empire State before falling in the Championship match to the Silicon Valley Strikers.
Bowling was a strength for the Stallions last year, as they restricted their opponents' totals by -9.1 runs per 120 balls: good for second in the division and third in the Atlantic Conference. The Stallions retain 70% of their bowling production from 2021, spear-headed by Jessy Singh (Bowling Impact of -1.60 runs per over), Sachin Mylavarapu (-0.91) and Stephen Wiig (-0.26). Aaditya Varadharajan (-1.56) and Justin Dill (21 wickets in 64.0 overs) also depart the squad. Coming in are strong additions Derone Davis from New England (-1.54) and Manoj Acharya from Manhattan (-0.57).
The Stallions batting was middle of the road in 2021, and they lose one of their fastest scoring batters with Jon Ross Campbell (148 strike rate, +3.2) departing, while the status of Rovman Powell (152 strike rate, +8.2 impact per match) has yet to be confirmed for this season. The leading run-scorer from 2021 returns in Dominique Rikhi, who scored 357 runs in 14 matches, along with Hiren Patel (211 runs) and all-rounder Raymond Ramrattan (185 runs). Former US National Teamer Akshay Homraj comes in from the New England Eagles, where he scored 251 runs at a 126 strike rate in 2021.
Empire State Titans
2021 Performance: 9-4, 2nd place; Batting Impact +14.7, 1st in Division; Bowling Impact -16.7, 1st in Division
Big Additions: Gauranshu Sharma, Monank Patel, Adil Bhatti, Savan Patel, Chaitanya Parwal
Big Departures: Entire roster except Jaladh Dua
The Empire State Titans have undergone the most dramatic roster transformation in Minor League Cricket. This was a strong team in 2021, as the Titans finished 9-4 with the best net run rate in the league and could have been 12-1 in a different universe thanks to three extremely close losses: a three run defeat, and two losses on the final two balls of the match while defending. The Titans made it to Finals weekend after getting past the Atlanta Fire in the first round, before bowing out to the Stallions in the conference finals. All that said, the Titans retain just one player from the 2021 campaign, wicket-keeper and fourth highest run-scorer Jaladh Dua.
The Titans do not have a single player who bowled a ball for them in 2021, so it will be a brand-new bowling attack. The three squad members with MiLC experience (a combined 49.5 overs) are: Adil Bhatti (-1.01 impact from 23.5 overs), Gauranshu Sharma (-1.38 from 11.0) and Chaitanya Parwal (+2.86 from 15.0). The Titans do get some experience from outside MiLC in 39-year-old bowler Tapash Baisya, who was a veteran of 21 tests and 56 ODIs for Bangladesh, most recently in 2007. Towhidul Islam also comes in from club level cricket across the northeast, where he has provided some useful bowling in the American National Cricket League and New York Bangladeshi Cricket League.
The Titans are bringing in some more experience on the batting side to support Jaladh Dua. Gauranshu Sharma contributed 377 runs at an impact of +2.1 runs per match for Manhattan Yorkers last year, while Savan Patel and Adil Bhatti had 170 and 135 runs in 2021, respectively. Team USA captain Monank Patel comes into the squad from the Florida Beamers but will likely be unavailable much of the summer on USA duty.
The Philadelphians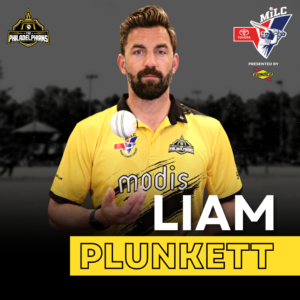 2021 Performance: 8-5, 3rd place; Batting Impact +0.2, 4th in Division; Bowling Impact +7.1, 6th in Division
Big Additions: Liam Plunkett, Trinson Carmichael, Karima Gore, Juanoy Drysdale, Abdullah Syed
Big Departures: Aditya Sharma, Jonathan Carter, Chris Patandin
The Philadelphians enter 2022 with perhaps the biggest signing in Minor League Cricket, adding 2019 Cricket World Cup Champion Liam Plunkett. The pace bowler from England brings in a wealth of experience to a squad that just missed out on the playoffs in 2021 and looks poised to make a run in 2022.
Plunkett headlines a very interesting revamped bowling attack for The Philadelphians. The Philadelphians also add the #5 bowler in Total Impact from Minor League Cricket last year, Trinson Carmichael, who saved the Empire State Titans 109 runs with the ball last year, or 2.01 per over. Fellow spinner and occasional US National Teamer Karima Gore and pace bowler Juanoy Drysdale come over from the New Jersey Somerset Cavaliers. Milind Kumar is perhaps the most significant retention in the bowling attack, carrying a -1.06 per over bowling impact from 2021.
The Philadelphians will retain 53% of their production from a league average batting lineup last year, including Jonathan Foo, who was #12 in all Minor League Cricket in total batting impact. They will benefit from a full season of Milind Kumar, who contributed an impact of +9.7 runs per innings from just seven batting innings after joining the team late in the season. Derek Narine is the final notable holdover from 2021, contributing 307 runs at a batting impact of +3.7 runs per inning. Foo, Kumar, and Narine were the most impactful batters for The Philadelphians last year, and they may also get contributions from all-rounder Abdullah Syed (+1.9 impact per innings) and even down the order from Karima Gore, who contributed 113 runs at a 154 strike rate for the Somerset Cavaliers last year.
Manhattan Yorkers
2021 Performance: 8-7, 4th place; Batting Impact +3.2, 3rd in Division; Bowling Impact -1.3, 4th in Division
Big Additions: Deep Joshi, Yasir Mohammad
Big Departures: Gauranshu Sharma, Manoj Acharya, Raj Nannan, Andre McCarthy, Savan Patel
Finishing in the middle of the pack in the Eastern Division were the Manhattan Yorkers. As with much of the geographically packed division, the Yorkers saw a lot of roster turnover going into 2022, retaining just 36% of their overall production in the offseason.
The Yorkers' top 2 wicket takers from 2021 depart the bowling attack-Manoj Acharya (20 wickets, -0.57 per over impact) and Raj Nannan (14 wickets, -1.39 impact). Deveshwari Prashad is back after taking 6 wickets from 27.2 overs at an outstanding 5.45 economy (-1.15 impact). US National Teamer Yasir Mohammad comes into the attack from the New Jersey Somerset Cavaliers but might miss some of the season on USA duty.
Top scorer from 2021 Gauranshu Sharma (377 runs at +2.1 impact per innings) departs for the Empire State Titans, leaving a big hole in the top order for the Yorkers. Also departing are Raj Nannan and Andre McCarthy, the third and fifth top scorers for the Yorkers last year: both provided above average production. National Teamer Gajanand Singh struggled a bit for the Yorkers last year but has been in fine form for the US of late and would be a big boost to the lineup when he's available. Smit Patel returns and was dominant for the Yorkers in six matches last year, racking up 182 runs and an impact of +7.3 runs per innings.
DC Hawks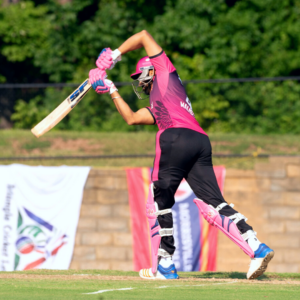 2021 Performance: 8-8, 5th place; Batting Impact -3.8, 6th in Division; Bowling Impact +2.5, 5th in Division
Big Additions: Jaskaran Malhotra, Junaid Nadir
Big Departures: Ravi Inder Singh Mehra, Adil Bhatti, Sarbjeet Singh Ladda, Dane Piedt
The DC Hawks were the only team in the division to play their full complement of 16 matches, finishing at an even .500 and fifth place in the division. The Hawks went 6-3 to start the season off strong but stumbled late to drop out of the playoff picture.
Sarbjeet Singh Ladda returns and was the engine of the DC Hawks bowling attack last year, bowling 59.5 overs – good for second in all Minor League Cricket for the regular season – taking 29 wickets at a bowling impact of -0.37 runs per over. Unfortunately, the Hawks lose much of the rest of their bowling, including Dane Piedt to the Morrisville Raptors. Jaskaran Malhotra comes over from Morrisville but may miss time for USA duty. Young all-rounder Ritwik Behera remains on the roster, having received his T20I cap against Ireland over the off-season. Ritwik appeared in only one match for the Hawks last year, but strong performances in the U-19 Camp and National Championships show he'd be a useful inclusion to the squad from a batting and bowling perspective. The DC Hawks will also need contributions from MiLC newcomer Bipul Sharma, an all-rounder and veteran of several IPL campaigns.
Batting looks a little uncertain for the DC Hawks in 2022: Ravi Inder Singh Mehra departs after a monstrous 564 run season with an impact of +5.9 runs per match. Malhotra would be a natural replacement when available (and assuming he recovers well from injury). Otherwise, Sunny Sohal (352 runs) and wicket-keeper Franklin Clement (159 runs) are the main returnees for the Hawks batting lineup. As with the bowling attack, Ritwik Behera and Bipul Sharma may be called upon to make significant contributions.
New Jersey Somerset Cavaliers
2021 Performance: 7-8, 6th place; Batting Impact +4.5, 2nd in Division; Bowling Impact -5.2, 2nd in Division
Big Additions: Syed Najaf Shah, Gudakesh Motie
Big Departures: John Campbell, Kennar Lewis, Karima Gore, Deep Joshi, Yasir Mohammad, Juanoy Drysdale, Noman Iftikhar
The Somerset Cavaliers put up good raw numbers last year with the second-best batting, bowling and net run rate in the division despite their sixth-place finish. These these numbers were helped in part by three thumping 85+ run victories, including the highest score in MiLC last year, 252/5 against the Atlanta Lightning. Unfortunately, roster turnover was a major issue for the Somerset Cavaliers, who had a league-most 24 batters face at least one ball for them last year.
NJSC will lose their top 5 bowlers by overall usage from 2021 but do keep two of their most effective: Ali Imran Pasha, who took 11 wickets from 26.1 overs at a bowling impact of -2.22 runs per over, and Imrul Hashib, who had a bowling impact of -1.46 from limited play across four matches. Joining the Somerset Cavaliers from the Empire State Titans is Minor League Cricket's top wicket taker of 2021, Damion Jacobs, who took an astounding 32 wickets from 61.5 overs, good for an impact of -1.30 runs per over. Also new to the squad is Najaf Shah, coming over from the Dallas Mustangs, where he posted a -1.27 run per over bowling impact. Overall, the Somerset Cavaliers have a bowling attack with a lot of potential, assuming it's available for the full season.
As mentioned above, the Somerset Cavaliers had an unusual batting situation in 2021 with significant turnover. The one stalwart of the lineup remains: Xavier Marshall, the #7 batter in all Minor League Cricket by Total Impact. Marshall contributed +125 runs above the average batter last year, racking up 542 runs at a 147 strike rate over 15 innings. The only other bat returning that made significant contributions last year is Salik Iqbal, who made 169 runs in 8 innings at an impact of +2.2 runs per innings.
New England Eagles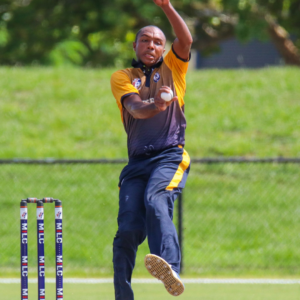 2021 Performance: 5-10, 7th place; Batting Impact -5.4, 7th in Division; Bowling Impact +9.8, 7th in Division
Big Additions: Devendra Bishoo, Marvin Darlington, Andre McCarthy
Big Departures: Assad Fudadin, Rajindra Chandrika, Akshay Homraj, Zeshan Muhammad, Keon Joseph, Abdullah Syed, Derone Davis
The New England Eagles finished last in a competitive Eastern Division in 2021, though they swept the 3 matches they played against their Southern Division rivals. Much like their division mates Empire State Titans, the Eagles come into 2022 with a nearly completely re-vamped roster, keeping just 13% of their production from last year.
The lone returning bowler for the New England Eagles is Bruce Blackwood, who produced 14 wickets from 38.3 overs in 2021 at a roughly league-average bowling impact rate. The big loss for the Eagles on the bowling side is Keon Joseph, who produced a -1.13 per over bowling impact, but Devendra Bishoo comes over from the Ft. Lauderdale Lions, where he produced similar numbers in 2021. Marvin Darlington and Andre McCarthy join the squad as well, making for a potentially solid bowling attack for the Eagles in 2022.
Rizwan Mazhar is the lone returning bat from 2021: he was quite productive in just eight matches, scoring 180 runs at a strike rate of 158, good for an impact of +5.5 runs per match. A full season from Rizwan would help to ease the loss of their top 4 run-scorers from last year, but the Eagles may still be short on specialty bats – all-rounders Darlington and McCarthy might need to shoulder some extra batting load.