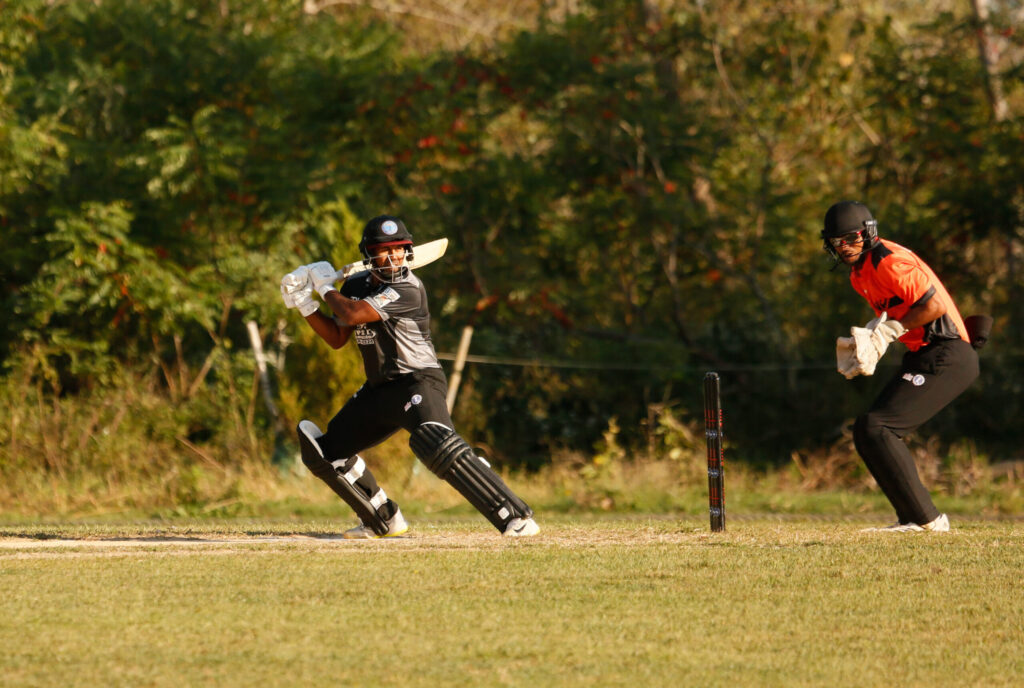 Minor League Cricket (MiLC) is gearing up for its inaugural full-length season, which will begin in late July, by holding the player draft on Friday June 4th. Twenty-seven (27) teams are participating in the 2021 season, and each team will be building its roster from its assigned region in order to build up local talent. Teams in overlapping regions will participate in a player draft to select their full roster among the players registered in their region. Twenty-one (21) teams will be participating across seven (7) different drafts to establish their rosters.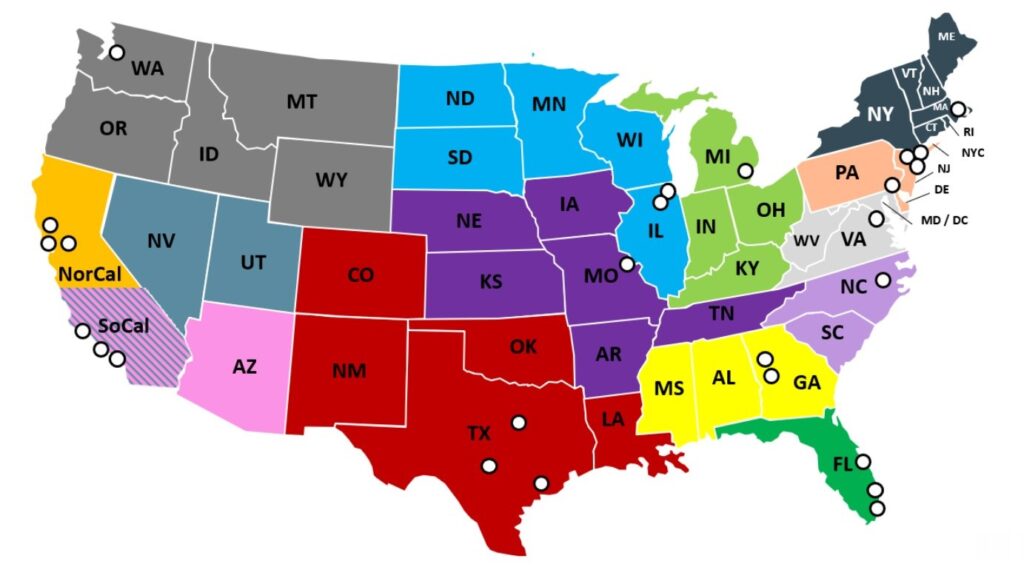 The map above highlights the various draft regions – each colored region with multiple teams will have a draft, as follows:
Northern California (dark yellow): Bay Blazers, Golden State Grizzlies, and Silicon Valley Strikers
Southern California & the Southwest (pink and blue): Hollywood Master Blasters (UT & NV), San Diego Surfriders (AZ), and SoCal Lashings (UT & NV)
South Central (red): Austin Athletics, Houston Hurricanes, and Irving Mustangs
North Central (light blue): Chicago Blasters and Chicago Catchers
Southeast (light yellow): Atlanta Fire and Atlanta Param Veers
Florida (dark green): Florida Beamers, Ft. Lauderdale Lions, and Orlando Galaxy
Lower Northeast (peach): Empire State Titans, New York (official name TBD), New Jersey Somerset Cavaliers, New Jersey Stallions, and The Philadelphians
The remaining teams are the only team in their assigned zone and therefore do not have to participate in a draft, as they have sole access to all the players in their region:
Pacific Northwest (dark grey): Seattle Thunderbolts
Central (dark purple): St. Louis Americans
East central (light green): Michigan Cricket Stars
Carolinas (light purple): Morrisville Cardinals
Virginias and DC (light grey): DC Hawks
Upper Northeast (navy): New England Eagles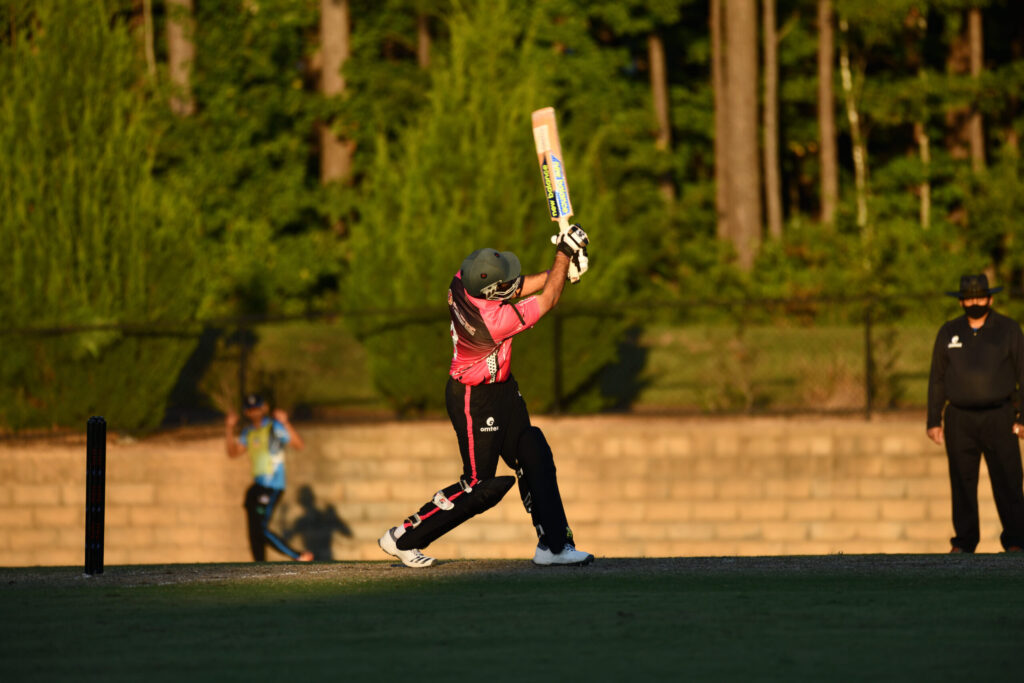 Each team's roster will consist of eighteen (18) players, including at least 3 players under 21. Final rosters from the teams will be submitted to Minor League Cricket by end of the day of June 4th and will be released to the public a few days afterward. The Minor League 2021 Season will begin on July 31st and run through the beginning of October, including the league playoffs. Over 200 games will take place throughout the 10-week season, showcasing local cricketing talent. Games will be live-streamed to the public. Stay tuned for more information!